Even when life is good, it is exhausting
Are you a busy person? Are you a professional as well as a parent, a colleague, and a giver? Are you looking for clam in the chaos? Jamie Jackson Spannhake understands what it's like to have competing obligations. 
"As a successful lawyer and parent, the lessons I've learned while managing everything —  life, career, family, and social life — are based in part on my experiences as a lawyer. But anyone with a career and competing responsibilities will find the lessons beneficial and relatable. It's not just about being a lawyer; it's about having multiple responsibilities and obligations to manage and lawyer health. While I was managing it all, I felt overwhelmed and exhausted. I wasn't enjoying my life. That's when I realized that time management tools alone are not sufficient for a successful and enjoyable life. I needed some kind of 'mind management' too."
In The Lawyer, the Lion, and the Laundry: Three Hours to Finding Your Calm in the Chaos, Jamie shares a better way to enjoy the life you want.
Calm in the Chaos: Choose, Act, and Think
Can you imagine how much better your life would be if:
You had enough time to handle it all?

You were able to stay calm, focused, and productive in the midst of the chaos that is life?

You were absolutely clear about what matters most to you?

You had everything you need to succeed within your reach?
You can have this life — the life you desire — without feeling overwhelmed.
In The Lawyer, the Lion, and the Laundry: Three Hours to Finding Your Calm in the Chaos, Jamie lays out the strategies you need to:
C

hange your every day.

S

hift your perspective.

C

reate space and time for the life you truly want.
"I want you to have all that you want in your life; I want you to enjoy your days," says Jamie. "Why listen to me? Because I've lived it. I've researched, read books and articles, attended workshops, and talked to innumerable people about what works for them. I've tried lots of different tools and techniques over the past 10 years, experimenting in my own life. Sometimes, I've failed miserably. Other times, I've been very successful. I've done the testing for you and found what works. You can benefit from my mistakes without making them yourself. Also, I am certified as a health coach, so I have a base of knowledge regarding wellness that informs the information in this book."
What's Inside?
You're busy. You don't have time to read more books and do lengthy exercises. With that in mind, Jamie has written a short book, one that you can read and work through in about three hours. Most importantly, this book does not require you to add more to your busy schedule. Rather, Jamie is sharing perspective shifts — two choices, two actions, and two thoughts — that allow you to create space and time to live the life you want.
Inside The Lawyer, the Lion, and the Laundry, Jamie has synthesized a wealth of information and distilled theories into clear tips and easy-to-use applications for you.
Join her for a fun and enlightening journey to learn how to CHOOSE, ACT, and THINK in ways that will clarify your desires so you can reclaim your time and enjoy your life.
Contents
PART 1: CHOOSE
Choose What You Want
Choose Which Thoughts to Follow
PART 2: ACT
Ask for Help
Get Organized
PART 3: THINK
Enough Time
"Should" No More
PART 4: PRACTICE
Keep Trying: Perfection Not Required
References & Resources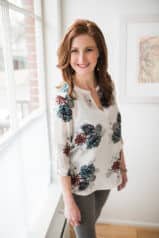 About the Author
Jamie Jackson Spannhake is a lawyer, writer, mediator, speaker, and certified health coach. Her work has appeared in print and online, including Law Practice magazine, Attorney at Work, Health Food Radar, eHow.com, Law Practice Today, The Complete Lawyer, and Electronically In Touch. She has also published in The Brooklyn Journal of International Law and The Cumberland Law Review. She regularly writes and speaks on issues important to women and lawyers, including time and stress management, health and wellness, and work-life integration.
She graduated magna cum laude from Brooklyn Law School and received her certification as a health coach from the Institute for Integrative Nutrition in New York City. She practices law as a partner at Berlandi Nussbaum & Reitzas LLP, as the only female partner in the firm, serving clients in Connecticut and New York in the areas of commercial litigation, estate planning, real estate, and business transactions.
Available: Mid-October 2019
Format: 6 x 9 soft-cover
© Copyright 2019 by Jamie Jackson Spannhake
Published by Attorney at Work, Lake Zurich, Illinois.
Cover design by Mark Feldman & Briana Ball
Logo design by Briana Ball
Interior drawings by Jamie Jackson Spannhake
When ordering 10 or more copies at a time, contact us directly at mark@attorneyatwork.com for the bulk ordering discount.